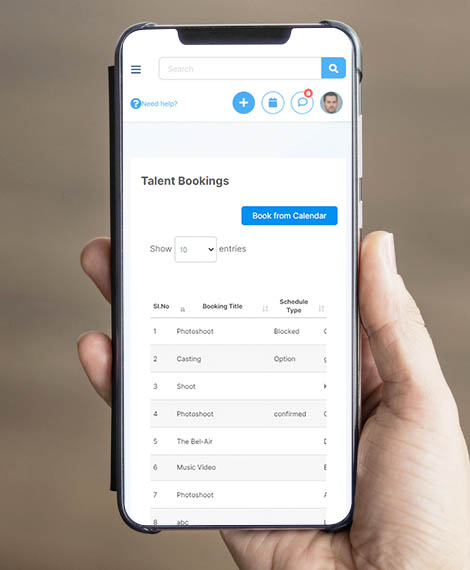 2. Create Your Talent Bookings List
Oftentimes you forget to track your talent bookings, and StarAgent has the perfect feature that will help you overcome that. Once you have created your talent booking in your StarAgent account, you can easily access and view all the bookings and its details in one place. The list can show up to 100 entries on a single page, making it painless for you to track and view all your bookings. 
The list displays all the key information you would want to know instantly, such as the status, location, booking title and much more. It can even navigate you to each of the booking detail pages, where you can quickly view, edit or update the information. The bookings tab also allows you to create a new booking right away. And that's all you would ever need to manage your bookings.