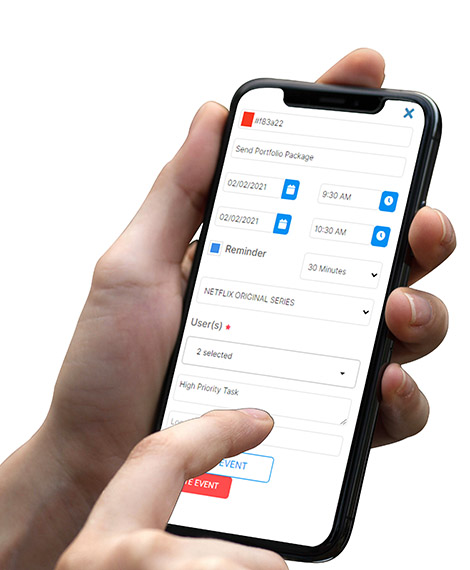 #2. Show The Duration Of Tasks With Correct Dates & Time
In StarAgent, every task you save will answer the question, who is doing what by when. That means, every task will have a clear assignee (that is the 'who'), an actionable title (that is 'what'), and a start and end date (that is 'when'). 
But as the start date for a task is chosen by default as the current date in StarAgent, there are chances for clients to leave it that way. Moreover, as the start and end times aren't also mandatory, you might not add them too. 
However, depending on how time-sensitive the work is, giving them due times and accurate start dates is a great way to provide even more clarity. This will not only help you pace your work but also let your teammates adjust their schedules and make enough time to complete their work, especially when they are working on a tight schedule. 

✨Pro Tip: Set up reminders every time when you assign tasks so that you can effortlessly keep your team alerted of the essential to-dos every day.